The transition from traditional media relations to content marketing isn't a sprint. Content marketing strategy focuses on distributing relevant and valuable content to attract, acquire and engage a clearly defined and understood target audience. To realize the full potential and lead-generating (and lead-converting) value, communications professionals must make informed, data-driven decisions and incremental improvements to their strategy over time.
When devising a plan for analytics tracking, it's important to keep in mind the goals of your content marketing campaign. Need to attract new prospects? Consider metrics related to website traffic and number of new visitors. Trying to increase customer engagement? Take a look at the time users spend on your site and number of shares acquired through social media. Or, if you're looking to increase lead generation, check to see if you are capturing inquiries and building prospective relationships. The goals you set for your campaign will direct your data analysis and enable you to record the right metrics and yield the most beneficial insights.Communications professionals must make informed, data-driven decisions and incremental improvements to their strategy over time.Click To Tweet
Take a look at our data tracking recommendations below, and consider these content marketing metrics when devising your analytics plan to ensure your campaigns are effectively performing and evolve as needed.
Valuable Content Marketing Metrics
Blogs and Websites
For blogs and websites, there are important metrics to keep in mind for analyzing quality of traffic. Number of page views tell how many of your pages have been seen, and which ones. Unique visitors and new versus returning visitor metrics provide insight into the type and size of audience you are attracting. The average time a user spends on a page discloses information on how people are consuming your content. If they spend a long time, they are interested and absorbing the material, whereas if they leave quickly they may be skimming the content or not reading it at all. You can also determine how engaging blog content is by looking at scroll depth to see if people are finishing the entire post or dropping off at some point along the way. Bounce rates can provide powerful data and are an indication of how people interact with your information because this metric measures retention within a single visit. A high bounce rate can be an indication that the site entrances aren't relevant to your visitors. It is important to note that "page time" and "bounce rate" not to be confused with SEO buzzword "dwell time." Dwell time is the amount of time that elapses between clicking a search result and returning back to the SERPs. The longer the dwell time, the more useful the user found your content.
Downloadable Content
Downloadable content, such as whitepapers, guides, and eBooks, can be tracked through number of form completions and number of downloads. The more form completions and downloads, the better. You can also analyze conversion rates, which are the number of completed actions divided by the number of page views. This metric helps to determine how effective your landing page and call-to-actions are at getting your audience to take the desired action.
Social Media
Social media can be measured from a few angles. You can look at how much website traffic is being driven from your content to see if your messaging is enticing and relevant to your audience by looking at number of link clicks. In terms of engagement, reach is a great metric to see whether you are reaching a broader audience, beyond just your followers. Check to see if any specific influencers are sharing your content and consider ways to further engage them based off your findings. Other useful social media metrics include number of followers, number of shares, and amount of engagement in likes and comments.
Email
Emails provide helpful data in the form of open rates and click-through rates. These analytics glean insight into which subject lines and calls-to-actions are most appealing to your audience. The number of subscribers and nonsubscribers can be monitored to see if your content is engaging and if your emails are being sent at an appropriate frequency.
Feeling overwhelmed about tracking all of these analytics?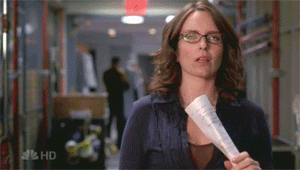 Don't be! Luckily, there are numerous technologies available that can help. Google Analytics, Hubspot, bit.ly, Buffer, and MailChimp are just a few. Once you have your reporting documents setup and establish a regular tracking cadence, analyzing content marketing metrics become a natural part of your everyday responsibilities.
The content marketing metrics you designate to track in your strategy must be consistently investigated to ensure you are achieving your intended results and reaching your goals. Pull insights from the data you monitor and be sure make updates to your campaign and improve your content marketing strategy along the way so it achieves the success it deserves.
For more about creating and strengthening your content marketing strategy, read our guide, "How to Launch a Content Marketing Strategy in Eight Easy Steps."